Meter Calibration & Verification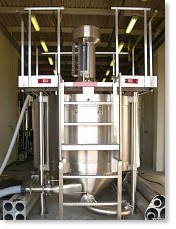 Specialty Process Systems Ltd., owns and operates two of the largest Measurement Canada approved sanitary standards available in Canada. (1) 1000 litre prover SPS2008-1 and (1) 2000 litre prover Q6083-001-93, which allows us to calibrate & verify flow meters in house on our wet bench or in the field. We also have several calibrated reference meters for use for in line meter calibration / reference and tank volume verification. Whether you require an accurate dependable means of calibrating your milk reception system or an annual verification of your metering device to keep up with your ISO standards our qualified technicians can calibrate your flow meter on our wet bench or in the field to meet your requirements.
Distribution
Specialty Process Systems Ltd., is a distributor for many industry leaders in the sanitary fluid handling business. We carry an extensive stock of parts and equipment including Metering Equipment and Spare Parts, Critical Spares for HTST recorder/controllers, Pump and Valve Parts, Sanitary Fittings and Tubing, Pipeline Gaskets, Sanitary Lubricants, Recording Charts and Pens, Sanitary Brushes, Water Saver Nozzles and Hoses, Filter bags, homogenizer parts, tank door gaskets.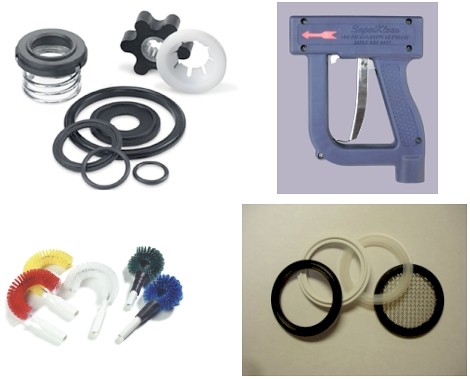 Fabrication & Installation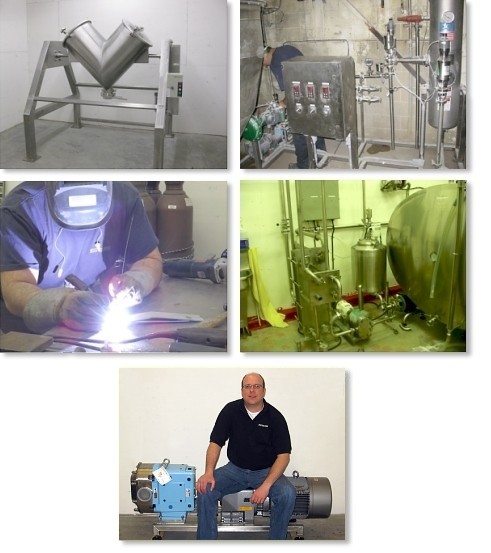 Our service group offers quality workmanship in fabrication of stainless steel components and equipment. From the fabrication & assembly of fittings and manifolds to complete skidded systems, we can handle your custom fabrication needs. We have experience building Single Wall Tanks, Pump Stands, Skidded Systems, Holding Tubes, Custom Fittings and Tube Sections, Hoppers, Carts, Operator Stands, Tables and Shelves. If you have the need for custom stainless fabrication, we are equipped.
Our service group also provides in the field repair and installation services of sanitary process piping. Our purge TIG weld practices meet the highest of quality standards set by the industry.